As per Gameblog's Romain, who noticed Shenmue III also now had a retail listing on Amazon FR;
https://twitter.com/RomainMahut/status/988419535014367233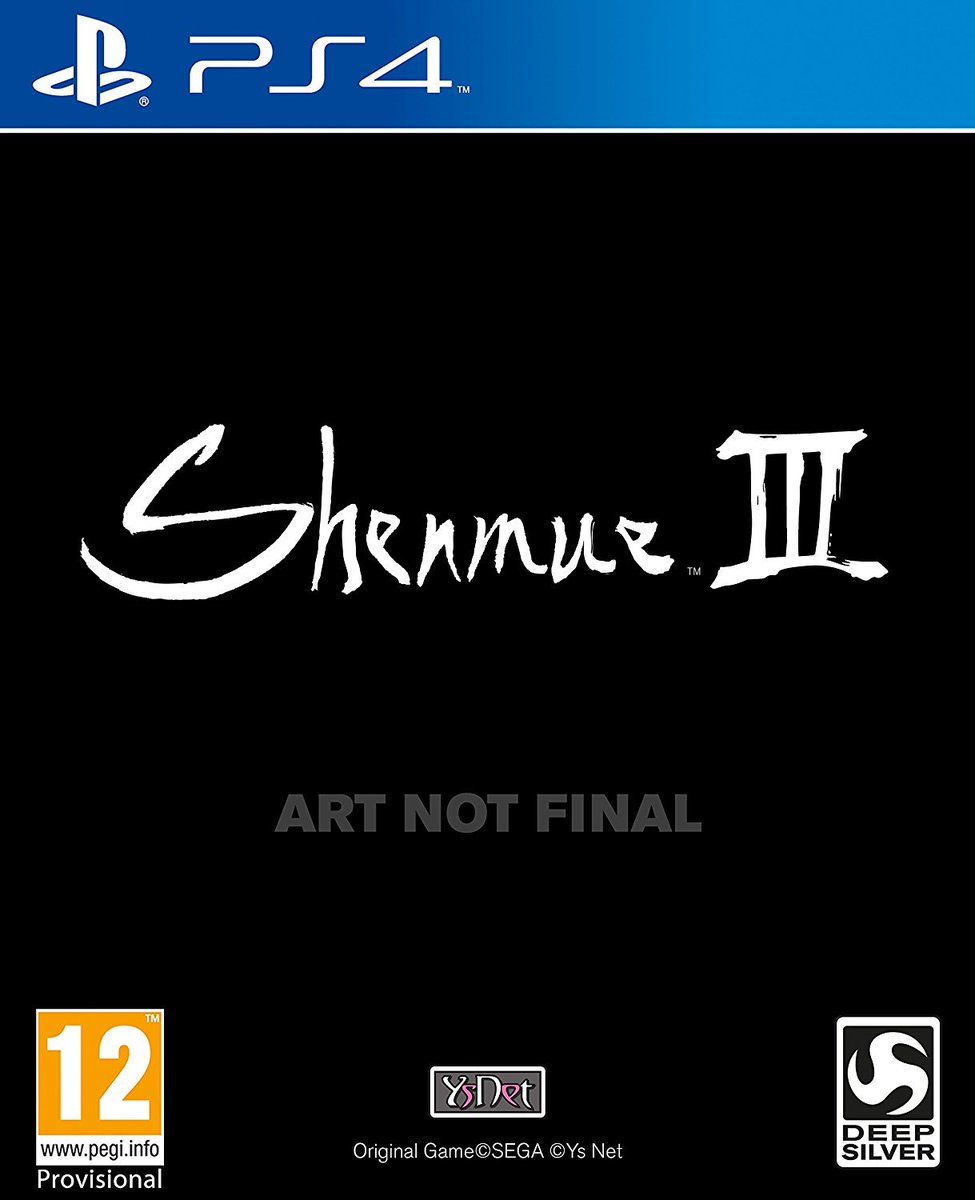 Pretty sure the white on black placeholder cover has appeared before, but what appears to be new is the provisional PEGI rating.
In order to get a provisional rating, the publisher has to pay a fee, fill out a questionnaire about the game's content, and allow PEGI to play a portion of the game and review video sequences. From what I can gather, this happens when the publisher is moving forwards with the retail process (pre-orders, etc) and looking to get games certified by platform holders.
Not that it means a whole lot, but I've gone back through a few games Deep Silver have distributed and saw they had a provisional rating within 6-8 months of release.
Safe to say the wheels are turning in the background, though.