If anyone wasn't aware, Sega are hosting their own event in Japan this weekend (14/4). SEGA FES 2018 will be taking place in Akihabara of Tokyo and will span across both Saturday and Sunday! There's also going to be a "Special Announcement"!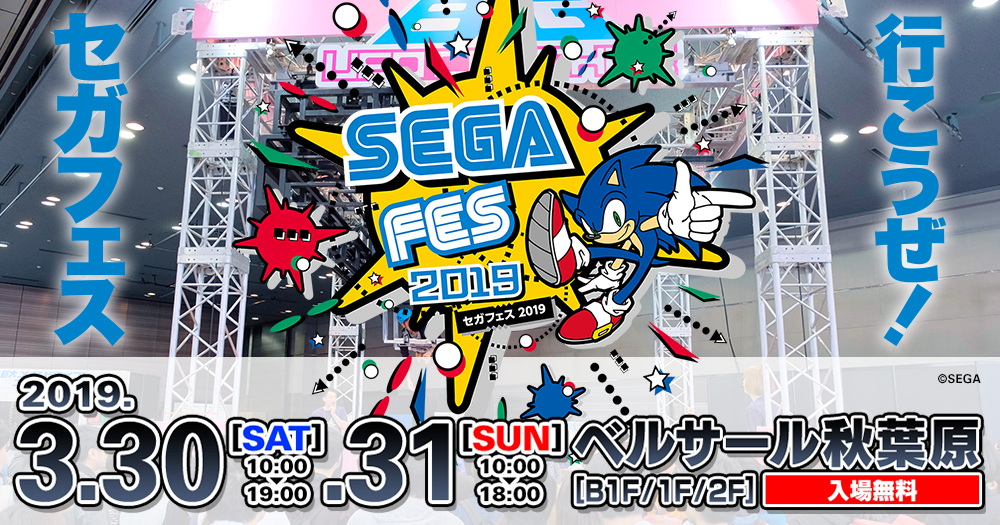 Fellow Dojo member Switch of
http://www.phantomriverstone.com
has been hard at work on his latest blog post, which details all of the information about the event and has a fantastic translated schedule!
Check out the full details over on his blog post

-
http://www.phantomriverstone.com/2018/04/sega-fes-event-schedule-14-15-april-2018.html
Please use this topic as a general discussion about the event if you are interested in it!
The event is going to be live streamed over on:
Youtube -
https://www.youtube.com/watch?v=bLHAMwGyDNE
Twitch -
https://www.twitch.tv/segaofjapan
We're currently unsure exactly which time slot the "Special Announcement" will feature in, but keep an eye out, and watch the live stream - it should be a great event regardless!

For anyone wishing to know when the event actually starts here's a handy countdown timer

http://www.webcountdown.net/?a=5fJZjNk