http://www.renfair.com/ny/
Has anybody been there? The fair was pretty cool. Tons of mead and beer along with big turkey legs.
If your in the NY area, I suggest you check it out.
They had a guy to throw rotten tomatoes at, lots of archery, knife throwing, and axe throwing. It was just a great time.
Group photo.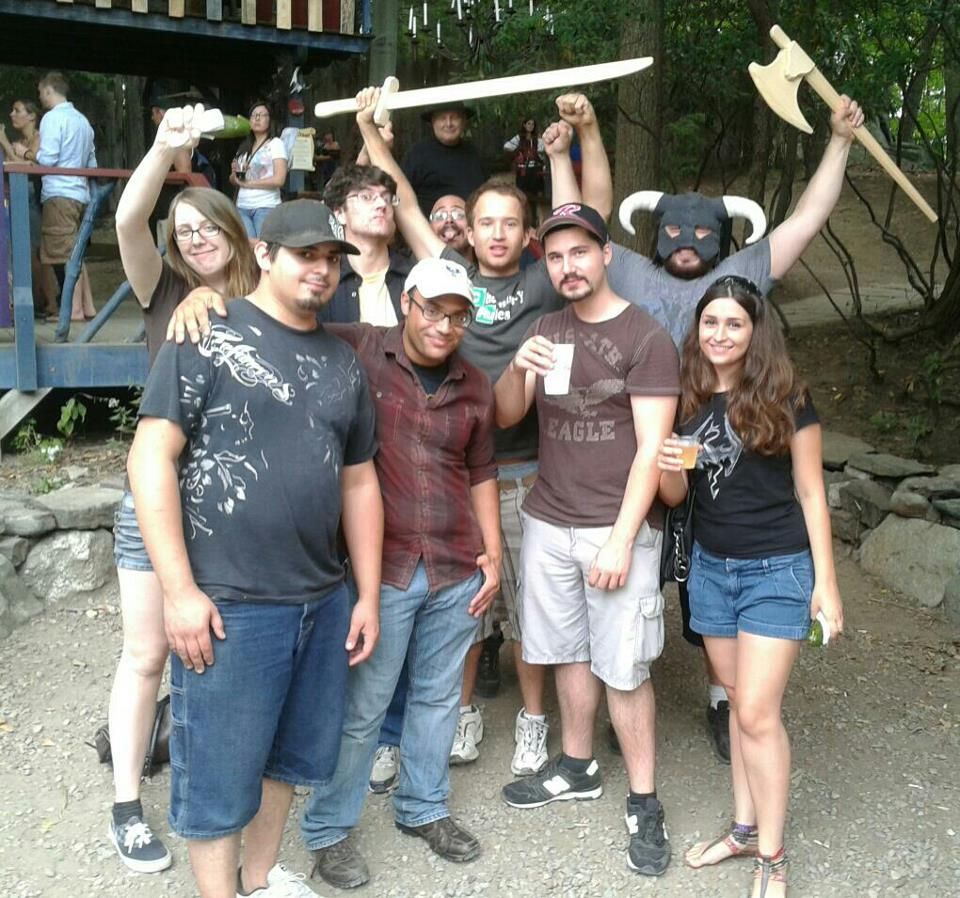 I'm holding the mead of course.