to be honest i think this looked great, and so did this-
some of the other angles of those early models looked off. but if they looked like these shots it would've been awesome. why? because they look and feel like real people without being too photorealistic.
Shenmue was pretty cutting edge in terms of character models in 1999, it's just that the height of realism was looking like a pretty decent action figure-
today, even with a game that doesn't aspire to photorealism, the character models still look more like people while retaining their recognizablility. the upscale fits with the overall upscale in the stage environment graphics. soulcalibur V was a PS3 game.
I'm not totally against making Ryo resemble the original Dreamcast version more than that early Shenmue III model on top, as much as I like it.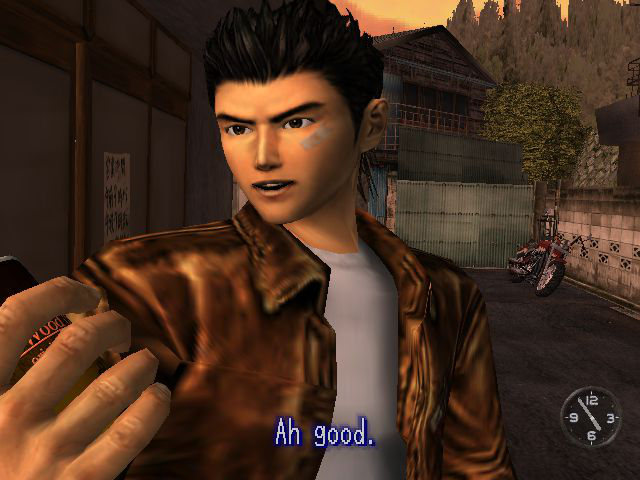 but could they please at least fix the angle of his eyebrows? the new model looks more unnatural than the Dreamcast one, not less. And that's ridiculous.
The pics on top look like a credible authentic successor, and the new models look like an awkward fan project.
That being said, I don't hate them, and I'm sure they'll improve. I just hope they strongly consider the stylistic aspects of the character design, because although we'll be on board no matter what, the new character models, all 4 that we've seen, look like they would alienate anyone that didn't play the old games.